VOLHNS Audiology & Clear Ears
Audiological Assessment with Independence & Integrity
VOLHNS Audiology, provides the high quality, personalised care you and your family deserve. Independence in audiology services is integral in assuring unbiased assessment and objective, expert advice.
​
Diagnostic audiology is available for both adults and children, including children less than 5 years. Pre-employment, aviation, armed forces and police assessments can be provided.
​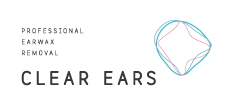 We work with Clear Ears to have a safe, effective and professional ear wax removal service provided onsite at Holmesglen Hospital, Moorabbin.
Victorian Audiology And Specialist Treatment: Service