Holistic Healthcare for the Whole Person
At Victorian Otolaryngology, Head & Neck Services we believe providing an integrated healthcare service requires considering the whole person. Allied Health professionals have an important role in delivering that care.
Our Allied Health Services currently include Audiology, Speech Pathology and Dieticians providing a range of diagnostic, technical and therapeutic services to support your health and well being in peri-operative and definitive management settings.
​
Our Allied Health professionals can participate in GP Managed Patient Care Plans. Direct referrals can be made.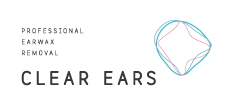 We work with Clear Ears to have a safe, effective and professional ear wax removal service provide onsite at Holmesglen Hospital, Moorabbin.
Allied Health Services: Service