Providing expert care in ENT, Head & Neck
Our integrated team provides care to patients across all age groups for ear, nose, sinus, throat, head & neck, and sleep apnoea health problems
Dr. Nadine de Alwis is a Melbourne trained Otolaryngology, Head & Neck surgeon. She provides treatment for both adults and children for ENT conditions with a special interest in otology including cholesteotoma surgery, sudden sensorineural hearing loss, lateral skull base surgery and hearing rehabilitation including cochlear implants.
A/Prof Elizabeth (Liz) Sigston has over 18 years experience as an Otolaryngology, Head & Neck surgeon. She has expertise in management of all head & neck cancers including thyroid and parotid lesions, transoral laryngology and airway surgery, paediatric ENT, obstructive sleep apnoea and General ENT including rhinology and sinus surgery.
Associate Professor
Elizabeth Sigston
MBBS FRACS PHD
Dr. Nadine
de Alwis
MBBS FRACS BSci (Hons)

PostGrad DipAna
Alanna is a Speech Pathologist who works with adults experiencing voice and / or swallowing difficulties. She has extensive experience working with people diagnosed and treated for head & neck cancers.
Dr. Muhammad (Alam) Alamgeer
Dr. Alam is a medical oncologist who treats cancers with chemotherapy, novel targeted therapies and immunotherapy. He has a special interest in head & neck cancers, lung cancers and melanoma
Dr Alam also works as a general Physician.
Rhonda Wheeler (Practice Manager)

Alison Vela

Katy Colla

Madeleine Sigston

Zach Vandenhoven
Clear Ears is a professional ear wax removal service conducted by qualified nurses. The procedure is gentle, safe and uses effective microsuction technology.
​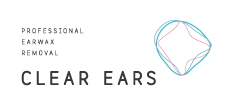 Professional Earwax Removal
Individualized Professional Skin Care
Skin Scene is owned and run by Ellie Spence, a cosmetic nurse with over a decade of experience in helping people improve the health and natural beauty of their skin.
Bayside Hearing Clinic have joined with Victorian Otolaryngology Head & Neck Services to provide onsite audiology and hearing rehabilitation at Holmesglen Private Hospital
Cassandra Kerr
Audiology
Audiology and Hearing Rehabilitation